If you are not accustomed to making payments through online means, even small things can take a lot of your time. Consider the matter of mobile recharge. If you have to recharge mobile, you may have to go to a shop or will need someone's help. Depending on others for small things is annoying. Become self-sufficient to live a happy life. Do your work yourself. We are going to tell you here how to make payment online for your mobile or other essential things.
We know that you are not used to online payment. You will also have fear of theft of vital information of debit card / credit card by hackers – thieves. There will be fear in your mind of a wrong entry or more money being cut in a hurry. To overcome this fear, take the help of experienced people in starting.
Ways to recharge with Khatriji.in
Step-1
First of all go to www.khatriji.in, and login / sign up. If you are a first time user, then you have to fill your mobile number, user name, password etc. Then give your consent to agree to the terms of the site. After this click on submit button. But, if you are already a member of Khatriji, then directly enter your user name or mobile number, and password and login to Khatriji.in.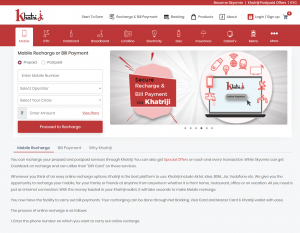 Step-2
Now choose the option of whatever you want to recharge. For example, if you want to recharge your mobile, then click on its tab.
Step-3
Fill all the details related to your mobile recharge – mobile number, mobile number company, circle, your amount / recharge plan, prepaid / postpaid option etc.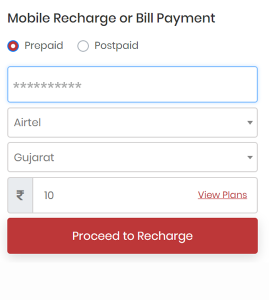 Step –4
Now use any option available for payment. You can use credit card, debit card, net banking, paytm etc. for payment.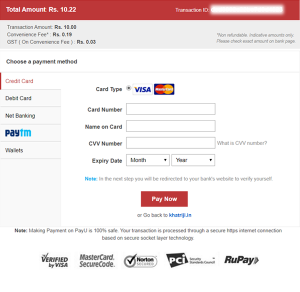 Step -5
Congratulations, your payment is successful! With the completion of the payment, you will also get confirmation of the recharge of your mobile number. Not only this, as a surprise you will also get some cash back.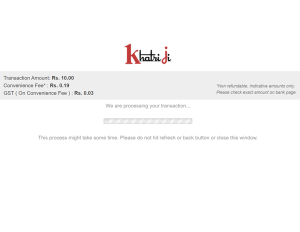 Adopt this method for your other recharge and payment also.
Friends, hope these methods will help you a lot in your recharge and payments. Khatriji.in is an easy and secure way of online recharge and payment. Through this, one can easily book mobile, DTH, landline, broadband, postpaid mobile, data card recharge, cable TV, gas electricity, insurance, bus, plane tickets, etc.
How was your first experience of online payment with us! Do let us know.
We are excited to know your experience.
Also read-
Tags: online lic payment, Online Recharge, recharge, recharge airtel broadband, recharge free, recharge kaise karte hain, recharge online, recharge prepaid, recharge you broadband, tv online recharge

10

Seconds Wait for Like Page