Among various long-term saving venture options available in the market, life insurance is one of the most essential instruments you need to do investment into. Apart from giving lot many advantages to the investors, life insurance policy provides several other benefits to the person's family and legal beneficiaries.
Life insurance is crucial protection coverage for your family in case of your sudden demise. Apart from offering financial assistance, there are numerous other reasons to why a life insurance plan is important. But the researches reveal , only 3 out of 10 people buy term life insurance plan compared to 70% life insurance in the country.
Read on to know more about how important life insurance is to us and ways to pay insurance premium.
Who should buy life insurance?
The immediate answer related to importance of life insurance is anyone who has financial dependents, that include children, spouse, sibling or dependent parents are benefited by investing in life insurance. Life is unpredictable. Regardless of what your current monetary status or the amount you earn, it is difficult to foresee the future when there would be a sudden setback.
The ratio of people dying young age has increased. Changes in the life cycle, financial or the health issue and lot more could be the major reasons here. You are the only earning member in the family and what if something happens to you? In that case life insurance security will help you secure the future of your loved ones. It would help them meet the financial expenses like debts; loan pay offs and maintaining a living.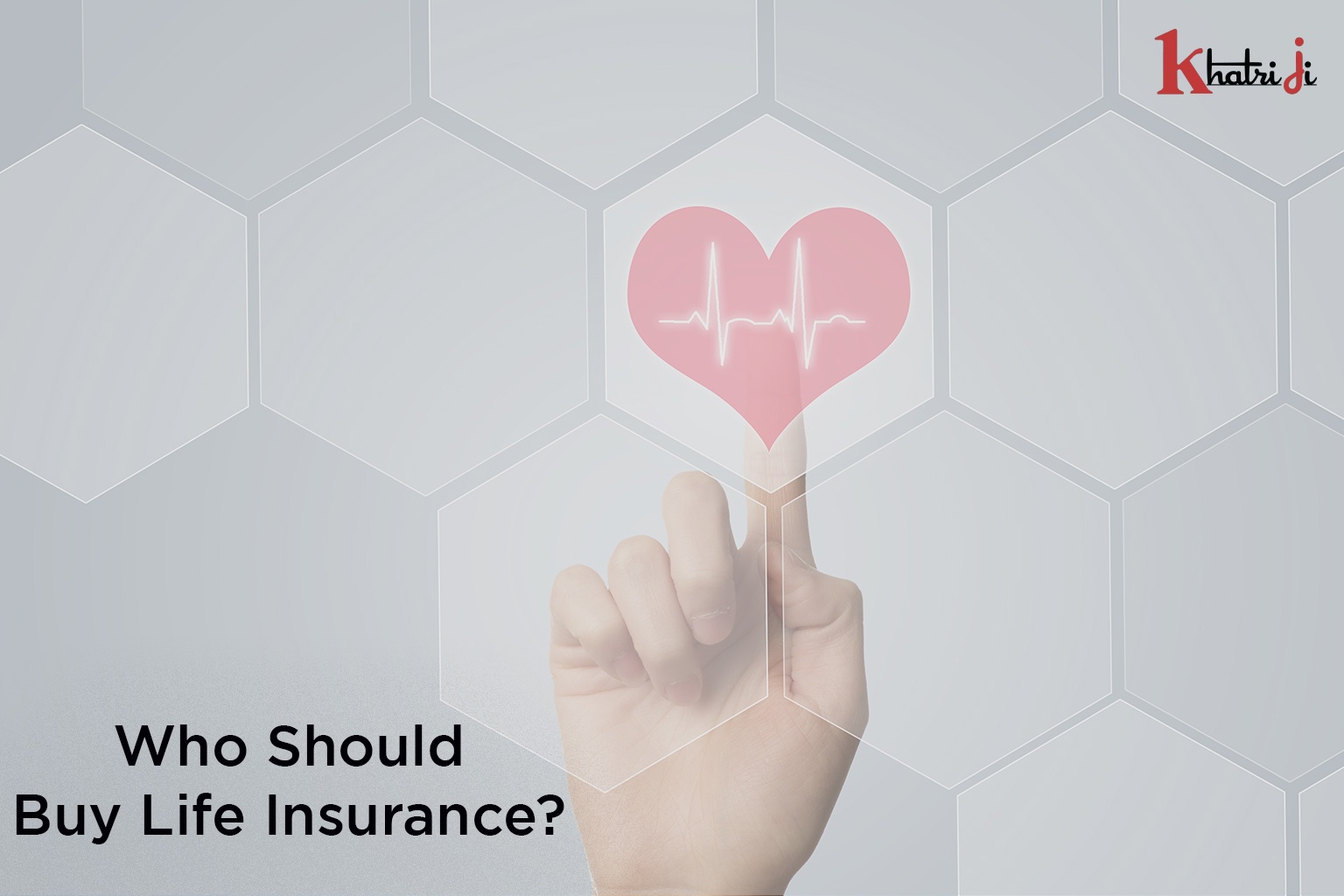 Well, another category included here for buying the life insurance, is the investor. The investor who wants to enjoy the benefits to tax savings coupled with long-term capital appreciation. Life insurance is one of the best investment options as it offers both the advantage to those investors.
Let's have a look at how important life insurance is to us and the benefits of life insurance.
Look After Your Family In Your Absence
One of the primary objective of life insurance is that it helps you secure your family's future when you are not around. It would be difficult for the family to sustain in your absence if you were the only earning member in the family. To secure their future expenses in case of your demise is essential. This is where life insurance comes into picture; one of the features of life insurance – death benefits can help take care of their regular cost, life education, pay debts and much more. Death benefits can provide lump sum amount to the family which would help deal with the loss of your income loss.
Meet the educational need
If you begin to invest in your twenties, it is likely that policy will mature around the time your child might be in high school or college-going age. The insurance premium would be cheap as the companies would consider the age of the applicant too. This would definitely help you make both the ends meet during that interval of time for paying your child education fees.
Repay the leftover debts
You had taken loan for home, car or to even repay the debts and in case if you pass away, the debt will be passed on to the family member. The family can pay off your debt with your life insurance and live a financially sound life.
Your Business Safety
Some individual are not aware of what life insurance cover include? Apart from covering your loved ones, there are some other coverage too; business cover is one of it. In case of your demise, your business partner can buy only some part of your business, the remaining pay-out will be passed on to your nominee.
Saving for Retirement
Life insurance can be bought for the investment purposes; mainly to support not only during your retirement but also your spouse in your absence. There are some insurance policies' that include retirement plans offering income on monthly basis. You can keep your investment plan in place for a minimum monthly, quarterly, semi-annual fee.
To get tax benefits
Despite the protection plans, one of the best features of life insurance is: it includes tax benefits, very advantageous to investors. The life insurance premium that you pay can be excluded from your total taxable amount as per the Section 80C of Income Tax Act , the amount exceeds up to Rs 1.5 lakh. The death benefit or the maturity received is also tax free as per the Section 10(10D) .
Pradeep Pandey, chief marketing officer, Future General Life Insurance says, "Life insurance is a great tool for both protection as well as helping a consumer save in a disciplined manner, which leads to creation of a good corpus. The need for life insurance changes at different stages of your lifecycle depending on the financial obligations and dependencies."
Looking at all the advantages here, we realize how important life insurance is to us.
But nowadays, with the hectic lifestyle, it is becoming tough for everyone to check, remember the life insurance premium payment date. We have seen that there agents hired, to remind us for premium payment. It may happen that you are so piled up with work that you don't have time to call your agents home too.
This led to existence of online life insurance premium methods. Some of the insurance premium companies came up with their own portal from where you could pay for the premium. Khatriji is one of the online digital medium too, that would allow you to make online life insurance premium payment. You just need to switch to Khatriji website and reach its insurance premium page, select your insurer and write in your policy number- enter the amount to pay the premium and click to proceed.
To summaries, we learnt what is life importance and its significance, together with, ways to pay online life insurance premium.
Read More
Tags: insurance premium payment, pay insurance premium, Pay Insurance Premium Online, pay premium online, ऑनलाइन जीवन बीमा प्रीमियम भुगतान, जीवन बीमा प्रीमियम भुगतान, बीमा प्रीमियम, बीमा प्रीमियम भुगतान

10

Seconds Wait for Like Page