API is the abbreviation for Application Programming Interface, which is a software intermediary that permits two applications to converse with one another. Each time you use an app like Facebook, send a text or check weather on your phone, then you are actually using an API.
So when you use an app on your cell, the app connects to the Internet and immediately sends the data to the server. The server on an instant retrieves the data, interprets it, performs the necessary task and sends it back to phone. The app finally interprets that received data and present it to you in readable way. This is what happens through API.
Let's understand API in much easier way with below examples.
You go to the restaurant to have a food. Now, it is the chef in the kitchen who would prepare your food. So to place your order, waiter is a connecting link; who would note down your order and pass that to the kitchen. The chef in turn will make the food, give it back to waiter and then your ordered food is delivered at your table.  So, the waiter is the API here.
Similarly, when you are searching for the flights online, you have ample of options to choose from-including cities, departure and return date and much more. In order to book your flight, you are communicating with airline's website or the channel that offers access to the information. So, the travel service here is an airline API, who would take airline's response regarding your queries and delivers you the updated information.
These APIs are commonly used in various industries nowadays ranging from ride-sharing to recharging, e-commerce to uncountable new evolving online sites.
The innovation of mobile has increased the use of different recharging platforms. Does not matter if you have prepaid or postpaid connection, recharge for any of your current itineraries is necessary. Your regular activities mainly include recharge of mobile, DTH or datacard and for the utilities like bill payments for electricity, landline, broadband and gas pipeline.
To work easily on an online medium, API is needed. It helps in doing any recharge or bill payment. Some of the giant organizations are struggling hard to deliver better recharging services between the websites and apps. But the invention of API has led the user start his/her own business.
API in recharging services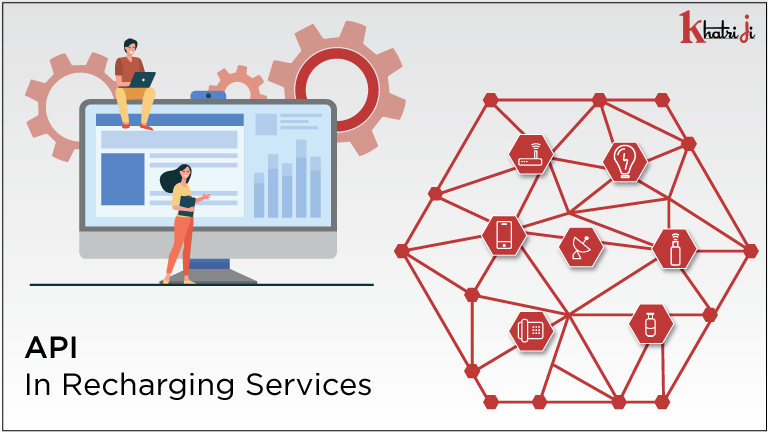 API can help in doing any recharges unlike usual vendors using single platform. Recharge API is an interface that provides different service providers to perform multiple recharges through single SIM.
The evolution in the mobile industry has also increased the request of the different recharge platforms. Whether you are having a prepaid connection or you use postpaid connection, the recharge is a mandatory feature of both these services. API is basically a programming based application. Empire Calls provides API for recharging facility. With Empire Calls Recharge API, one is able to make recharge for mobile, DTH and data-card. It offers liberty to manage different operators from single account using single SIM.
In fact, Empire Calls is a renowned Application development organization with an expertise in Recharge Services for Recharge API. Empire Calls offers all kinds of online mobile recharge service as per the client's need and budget. The company offers Mobile Recharge API facilities at India's top most cities like Ahmedabad, Delhi, Bihar, Chandigarh, Chhattisgarh, Goa, Haryana, Himachal Pradesh, Jharkhand, Karnataka, Kerala, Lakshadweep, Madhya Pradesh, Maharashtra, Manipur, Meghalaya, Mizoram, Nagaland, Orissa, Puducherry, Punjab, Rajasthan, Sikkim, Tamil Nadu, Telangana, Tripura, Uttar Pradesh, Uttarakhand, West Bengal, Chennai, Andhra Pradesh, Assam, Dadra and Nagar Haveli, Daman and Diu, Jammu and Kashmir.
Empire Calls also includes DTH API Services along with some utility bill payments API for landline, electricity, broadband, gas and postpaid mobile bill.
So, Empire Calls is one of the best API service provider sources from where users can get the balance done for various operators and then use the same to offer services to providers.
One of the best thing about Empire Calls that it offers very high commission to all the operators like Airtel, Vodafone, Idea, Jio, BSNL, MTNL, Dish TV, Sun TV, Tata Sky and many more for mobile, dth and data cards.
The company is already having more than 2000 Clients across India and the number is still increasing.
So, if you are in mood to make business through Recharge API; switch to Empire Calls…
Tags: Earn Money, Empire Calls, Online Recharge, recharge api, utility bill payment

10

Seconds Wait for Like Page