The recent COVID-19 pandemic has proved to be a game-changing event for many of us. It has changed our way of living from the way we behave to the way we perceive things. Some of our old habits were replaced with new ones. This unexpected yet an adverse shift has impacted our regular routine. Few of the industries saw major setback while for some the results saw exponential positive result. In the wake of an outbreak, everything went online ranging from doctor's appointment, schooling to office work and workouts too. People worked, learned, grasped, exercised, leaned, relaxed and also took medical care while being at home online during Covid-19, they have gotten themselves used to or rather adjusted themselves at home.
Social distancing is a new norm to follow. Keeping that aspect in mind, how far has the digitalization moved into our life. It is hard to realize how people will return to brick-and-mortar alternatives.
In this article, we are going talk about new trends shaping up for the business; how much was and can be accomplished at home. We will discuss some of the set up created or accelerated due to Covid-19.
1. E-commerce industry: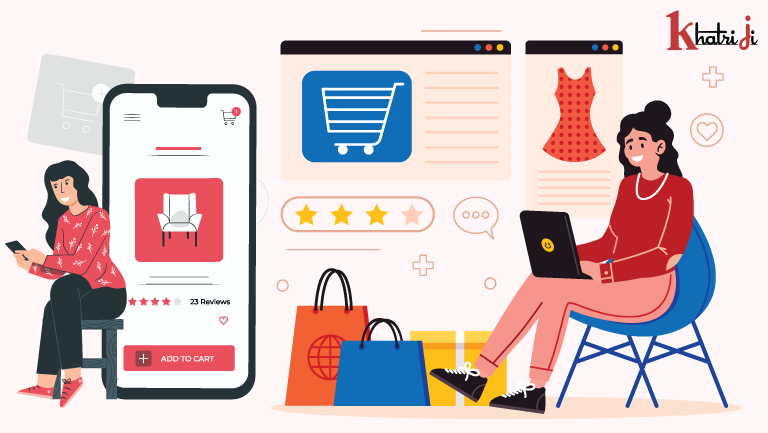 It is not an old story when we were physically reaching the market for purchasing our home essentials, be it the grocery or any other household equipments. Going or moving to the retail store or small regular provisional store not only solved the requirement but it gradually became an outing spots too. Window shopping had become regular practice to many either on daily basis or the weekend times. But with covid-19 pandemic, these things got dormant. People could not move from their respective home, specially the aged ones or the homes with children. However, with the continuous progress in digitalization, e-commerce industry was being used maximum during the pandemic. Online shopping was the agenda for everyone, it not only solved the purpose of just virtual shopping but few of the routine tasks were also accomplished through it. Khatriji is one of such online portal where recharge of mobile, DTH and datacard can be done quickly from its website. Similarly, your utility bill payment for electricity, gas pipeline, landline, broadband and insurance premium can also be paid from Khatriji At the same time, one is able to view too many options virtually from many of these app or website, can choose to buy things as per their requirement just like going physically to the store. With COVID-19 around, the E-commerce industry proved to be blessing in disguise to many and is currently the one of the leading industry now.
2.Education Industry: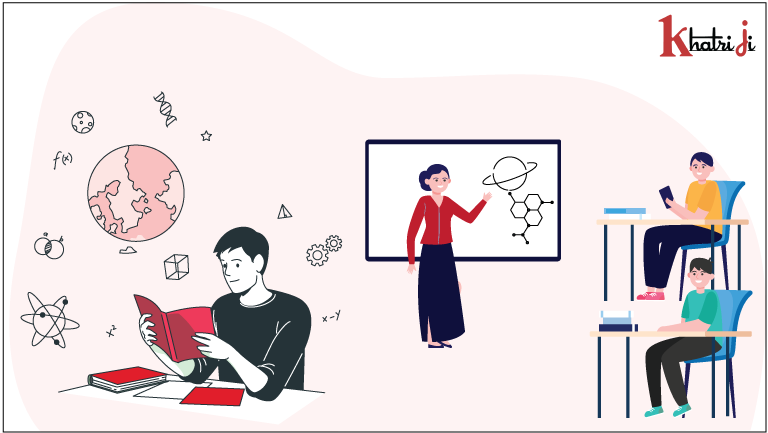 It appears as if children are caged at home from long time, they are missing their school environment. Though, digital education has seen sudden growth in this period. Most of the schools have tried various online teaching platforms to fit their environment. Giving assignments and taking exam was the biggest challenge faced by schools. At times, it was tough to make students understand the concept, the pre-recorded videos were used often with multiple options and animation to represent the concept. Asking kids to wear uniform during online classes led to another dispute among parent and school disciplinary. However, with such troubles on board, schools are yet trying to manage their curriculum despite being in such adequate situation. Ed-tech platforms like Byju's, Vendantu and many more educational app and website are eating up the market while few of the school online app or websites are also on the roll.
3.Health-care Industry: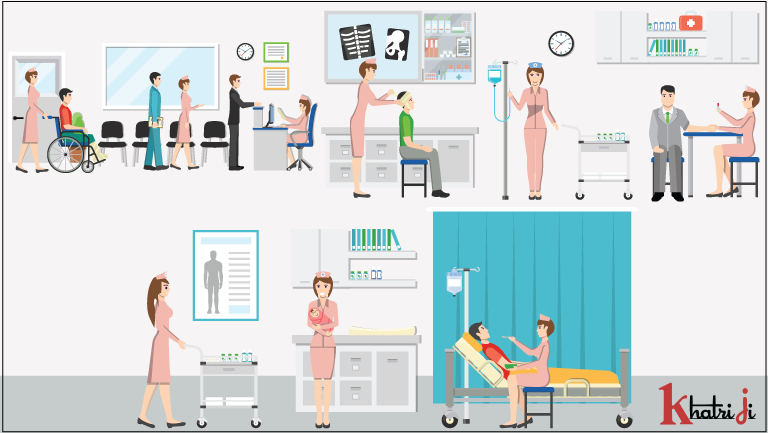 We all had almost forgotten ourselves in the busy schedules prior the pandemic. Our hobbies, likes, dislike were all being lost. We could not recall the time when we had actually taken care of our body and mind well. But this pandemic allowed to us to look upon our health despite in negative times. There were webinar, workout session held regularly. Motivational content, healthy diets, mind management, exercises or yoga has increased exponentially. Tremendous usage of such platforms suggest that people have begun taking care for themselves. But with such health related discussion, it is essential to keep the balance of energy flow in our body. Khatriji Bio Energy Neodymium Gold Card is considered as an alternative medicine that helps in body healing if kept in contact with human body on daily basis to some extent. Apart from this, people used mobile for online education and binge watching movies and web series. With prolong exposure to mobile or tablet, it is necessary to realize that mobile phone emits radiations that are harmful to human body. However, Khatriji has a solution to that. Khatriji Mobile Radiation Protection Chip acts as a safeguard against such harmful radiation. With such handy products available online from Khatriji's website is again giving rise to health-care industry creating a boom in the online medium.
With the pandemic yet creating havoc, we have been forced to adopt the digitalization. People are yet suggested not to go in crowded place with a fear of getting infected with corona virus. Taking up on digital platform is not a luxury but an only option or a necessity to survive. Above online industries created new business opportunities and became one of leading trends soon. There must have been few who really got diminished as could not get themselves adjusted to the digital platform or not got well equipped. The virtual existence is tough to manage and some of these industries are tourism, travel, real estate to name a few.
However, keeping those ones aside, it is the digital path that created better impact on few industries and formed a path for them to grow.
Tags: ecommerceindustry, educationindustry, healthcareindustry, khatriji, khatrijiproducts, postCovid19outbreak, trendingonlineindustries

10

Seconds Wait for Like Page