Payout refers to normal monetary returns or money-related payments from investments or allowances. Payout API is generally expressed on an overall or periodic basis and either at the investor's expense. It is generally used in regards to "time to payout," "term to payout," or "payout period." That means offering an end-to-end solution to customers, enabling them with multiple payments through a secured single payment gateway.
This blog explains what are Payout API and its use in the current era.
Payout is used mainly to send bulk payments, do quick invoicing in minutes. It is always pretty tough to retrieve the data of a specific individual from the mass assigned for a particular task. But it can be easier if done through API. The company can distribute wages from disbursal account to different users directly through their bank accounts and IFSC code via API. API is an application programming interface (API) in computing interface that defines an interaction between software intermediaries. Payouts API is one of the fast and secured ways to send salary, rebates, the commission in bulk. API defines various kinds of calls or the requests that are made, formats the data that should be used and makes the conventions to follow etc. An API is enabled modular programming that allows users to use the interface without any help.
Payout API in the E-Commerce Industry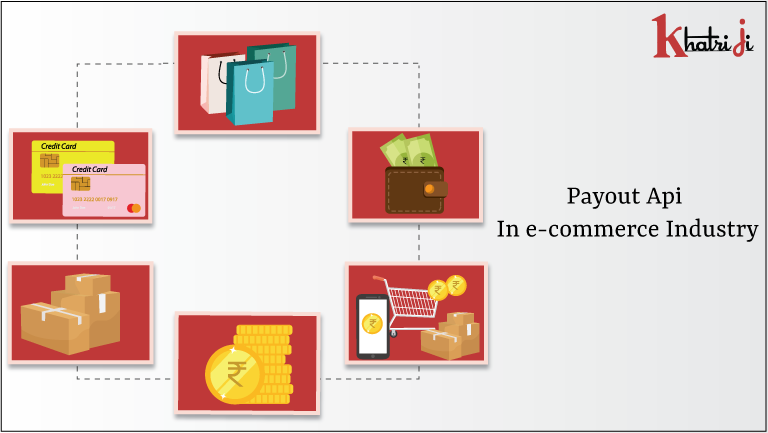 Since the Payout API can offer multiple facilities, it is used in multiple industries. Let's begin with the e-commerce industry, how is Payout API used in the current era.
The usage may vary from online shopping to travel booking. The retailers make use of Payout API to track in and out of products, whether to dispatch them or to keep the product on hold. At the same time, travel booking services use it to track the availability of seats with the respected traveling mediums- be it air, train or bus and then pass the information to the travelers. Payout APIs are most commonly used by employers to pay wages, incentives, and travel allowance to their employees. While the financial industries such as banks use it to track the accounts, credit/debit cards of the customer.
With such benefits, many digital companies are now providing Payout API. But amongst all of them, Empire Calls Payout API would be the better option to choose from. One can make the payment starting from suppliers to employers and can also track his/her account from one single platform- Empire Calls. The person just has to click on the Payout API option of Empire Calls. Empire Calls Payouts API would be the moderator between the companies, vendors, investors to employees, and customers.
Payout API is very user-friendly. It provides complete assurance to both the depositors and the receivers for a safe transaction. Both the parties' account details are verified based on their KYC document before any payment transaction. It just takes a few minutes to submit the documents in today's tech-savvy world; this is the reason why APIs are found almost everywhere. Transferring the details for numerous receives is no more a tedious task now. These payout APIs are now playing a vital role in our daily activities such as money transactions, gaming zone, online shopping, and many more.
Empire Calls is the single point of contact to track and manage the account records. The user can check the status from pending, queued, processing, and many more; and can check if the payment is done on time. The payout modes offered by Empire Calls Payouts API are IMPS, NEFT, or RTGS. The user can programmatically send payments from the bank account and is also able to collect payment through virtual accounts, immediate refunds with Payout API.
We now lead a stress-free life with continuous usage of API. We can move cash-free anywhere globally and can withdraw money from our account whenever needed. Empire Calls' Payout API is one of the trust-worthy mediums as it manages the finances of any organisation. It not only manages customer's data but also its functions as per the requirements of the organisers.
Just make use of Empire Calls Payout API for safe and secured payment.
Read More
Tags: IMPS based payout API, Payout API, Payout API India, payout api provider, payouts api

10

Seconds Wait for Like Page